The ski season on Popova Sapka starts tomorrow, December 17, 2020, with a free day.
Unusually, the snow show up earlier, so the center star with opening, early than expected. For tomorrow will be ope, the chairlifts "St. Ilija "and" Ceripashina "and the ski lifts "Aerodrom "and "Ge". Due to last year's shortened season, as promised by the center, last year's season ski pass will be valid this season as well. For that reason, the center calls, all clients who have last year's season ski tickets to go in the hotel "Popova Sapka" to reactivate them.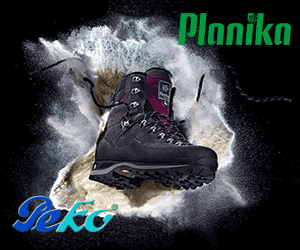 The price of the ski pass will be the same like last year. Daily ticket, from 9 am to 3:30 pm, will be sold at a price of 1,000 denars, the half-day ticket, which is valid from 12 pm to 3:30 pm, is 700 denars. The ticket for night skiing, which is valid from 19:00 to 22:00, is 500 denars. A ski pass deposit 150 denars is charged for all tickets. A novelty is the possibility for tourist sightseeing with snocat ski taxi at a price of 6,500 denars per hour. The center will work in accordance with the adopted Protocols for operation of the ski centers in the country by the Government of Macedonia, for prevention and protection from the current pandemic of covid – 19.
photo December 12, skimacedonia